Your Guest List for Sunday's Talking Head News Shows beamed across America by Corporate Media PLUS reports from the best lib/prog media! If you have related STORIES share below! DEBUNK HERE! Throw Bricks! First brick is on us! Get your Foam Bricks at ThrowThings.com

~ ~ ~ ~ ~ ~ ~ ~ ~ ~ ~ ~ ~ ~ ~ ~ ~ ~ ~ ~ ~ ~ ~ ~ ~
ALL LINKS OPEN A NEW WINDOW!!! Click on anything below and be INSTANTLY SMARTER!
Prevaricating Romney Tour
We begin with the shameless Ryan Campaign trying so hard to be a "regular guy" but fails miserably. Also at Alternet Contributing Editor Jed Lewison of Daily Kos explains how the
Ryan Campaign Forced its Way into Soup Kitchen for Fake Photo Op, Jeopardized Charity's Funding
You know that
fake photo-op from Saturday
in which Paul Ryan washed dishes at a soup kitchen even though those dishes were already clean? Well, the head of the charity responds—and
he's not happy
with Mr. Ryan:
rian J. Antag, president of the Mahoning County St. Vincent De Paul Society, said that he was not contacted by the Romney campaign ahead of the Saturday morning visit by Ryan, who stopped by the soup kitchen after a town hall at Youngstown State University. "We're a faith-based organization; we are apolitical because the majority of our funding is from private donations," Antag said in a phone interview Monday afternoon. "It's strictly in our bylaws not to do it. They showed up there and they did not have permission. They got one of the volunteers to open up the doors." ....
Actually, it was worse than nothing. Because in the process of trying to score political points by washing dishes that didn't need to be washed, Ryan injected politics into the charity, which is supposed to stay away from politics:
He noted that the soup kitchen relies on funding from private individuals who might reconsider their support if it appears that the charity is favoring one political candidate over another. "I can't afford to lose funding from these private individuals," he said. "For us to even appear like we're backing somebody, it's suicide. … If this was the Democrats, I'd have the same exact problem. It doesn't matter who it was."
..... Ryan's shameless opportunism did not go unnoticed as
Colbert, Stewart Skewer Paul Ryan's Soup Kitchen Fake Photo-Op
reporting for AlterNet Sarah Seltzer points out
"Only Paul Ryan's team could make volunteering at a homeless shelter look bad."
Watch both videos at the link! Over at AlterNet John Holland explains
Things You Need to Know About Mitt Romney's Shady Investments Before Election Day
AND
Bizarre Examples of Conservative Denial Over Obama's Strong Debate Performance
but you really need to understand
Inside Bain's Chinese Sensata Factories, Where Workers Put in 12-Hour Days for .99 Cents-$1.35 an Hour Bain didn't build that new factory -- the Chinese Government Did
Mitt Romney has made Obama's out-of-context "you didn't build that" quote a central theme of his campaign. It's ironic, as Mitt Romney is going to profit just before the election when Bain-owned Sensata Technologies moves 170 high-tech jobs from Freeport, Illinois, to a plant in China built for the firm by the Chinese government. Sensata enjoyed record revenues last year – this isn't about making the "hard choices" necessary to save a failing enterprise. The workers in Freeport have been working 24 hours a day, in three shifts. They make $14-17 per hour, with benefits.
According to a report by the Institute for Global Labour and Human Rights, one of Bain's first actions after buying Sensata was to set up "12 Sensata/Bain capital funds 'organized under the laws of the Cayman Islands' so as to avoid paying taxes." They'll get a small tax break for relocating the plant – the one Mitt Romney insisted did not exist during the first debate – and then use those offshore funds to defer taxes on some of the income the company generates. American tax-payers, on the other hand, have paid $780,000 to retrain some of Sensata's laid off workers in Illinois, according to the New York Times
. ........ We've heard a lot about the workers in Freeport. But on this week's AlterNet Radio Hour, I spoke with Charles Kernaghan, director of the Institute for Global Labour and Human Rights, about what life is like for the Chinese workers in Sensata's existing Chinese plants. The podcast below is about 20 minutes long – give it a listen. (The podcast isn't up yet but we'll keep you posted. You can catch
WE ACT Radio
for previous weekly
AlterNet Radio Hour with Joshua Holland
FREE on i-toons.) For more on the Sensata story see
Six Arrested in Illinois Protesting Bain Capital's Plan to Close Sensata Plant, Move Jobs to China
on DN!
Over at Salon Craig Unger author of '
Boss Rove: Inside Karl Rove's Secret Kingdom of Power
' (Scribner, September 2012) asks is
Karl Rove tied to shady GOP operative Nathan Sproul?
Congressman Charles Gonzalez (D-Texas) has
written GOP party boss Karl Rove
a letter demanding that Rove, co-founder of the conservative super PAC American Crossroads, explain his ties to a Republican operative who has been accused of electoral misconduct and voter registration fraud. The letter, coming less than a month before the upcoming presidential election, comes at a time when increasing attention is being given to the issue of voter suppression, a technique that played a key role in Karl Rove's victorious 2004 campaign that reelected George Bush. This time the operative in question is
Nathan Sproul
, who, with his company, Strategic Allied Consulting, has been accused of electoral misconduct and voter registration fraud. Sproul's company allegedly collected fraudulent voter registration forms, some of which had the addresses of existing Democratic voters changed so that the validity of their registration might be challenged on Election Day. His company has been hired by the Republicans to work in seven battleground states—Florida, North Carolina, Virginia, Nevada, Colorado, Wisconsin, and Ohio. In some states, he also appears to be working under the name Advocacy Partner. ..... So what does Sproul have to do with Karl Rove? According to
a report
by Brad Friedman that appeared in Salon and on his own site, BradBlog, American Crossroads has paid at least $750,000 for Sproul's services. On October 9, Representative Gonzalez's letter to Rove inquired about American Crossroads' relationship to Sproul and his companies in the past and whether Crossroads has ongoing ties with Sproul during the current election cycle. Among other questions, Gonzalez asked Rove what services Sproul provided for American Crossroads, why he was hired, why Rove would associate with someone who had a reputation for participating in voter fraud, whether Crossroads has severed its relationship with Sproul, and whether it has worked with him under other names. Gonzalez urged Rove to respond by October 23. Whether Rove responds or not, there is evidence that Sproul has worked for Rove in the past. ..... As I report in
Boss Rove
, in many ways Rove is the father of the voter suppression movement, and his attempt to gin up a massive campaign against voter fraud, a phenomenon that is largely nonexistent, was a major factor behind the U.S. Attorneys scandal in which Rove was a prime figure. ..... All of which suggests Rove's "voter integrity" initiatives were part of a campaign to suppress the vote of Hispanics, African-Americans, the elderly and other groups who largely vote Democratic. Hmmmmmmm. We'll guess Gonzalez's letter will find its way directly into Turb Blossom's trash can and be largely ignored. Seriously
Rove defied THREE Congressional Subpoenas
before and got off scot-free per
Bush's plenary power to confer absolute immunity in perpetuity
and we do not see Congressman Gonzalez compelling Rove to respond to anything with threats of contempt or jail time. More updates on Sproul below at BradBlog.com! Glenn Greenwald of The Guardian UK explains
The lame rules for presidential debates: a perfect microcosm of US democracy
I was on Democracy Now this morning along with George Farah discussing the ways these debates, designed to cast the appearance of fostering vibrant exchanges, are actually intended to constrict the range of debated views as much as possible. My segment (and the transcript to it) can be seen
here
, but it was the
commentary of Farah
- who is a genuine expert in the history of presidential debates - that I found revealing. He described how the two political parties in the 1990s joined forces to wrest control over the presidential debates away from the independent League of Women Voters, which had long resisted the parties' efforts to shield their presidential candidates from genuine surprise or challenge. Now run by the party-controlled Commission on Presidential Debates, these rituals are designed to do little more than " eliminate spontaneity" and "exclude all viable third-party voices". Citing a
just-leaked 21-page "memorandum of understanding"
secretly negotiated by the two campaigns to govern the rules of the debates, Farah recounted:
"We have a private corporation that was created by the Republican and Democratic parties called the Commission on Presidential Debates. It seized control of the presidential debates precisely because the League was independent, precisely because this women's organization had the guts to stand up to the candidates that the major-party candidates had nominated. And instead of making public these contracts and resisting the major-party candidates' manipulations, the commission allows the candidates to negotiate these 21-page contracts that dictate all the fundamental terms of the debates."
Gawker's John Cook has
an excellent breakdown
of the 21-page memo. In his piece, entitled "Leaked Debate Agreement Shows Both Obama and Romney are Sniveling Cowards", Cook details how the rules imposed on these debates demonstrate that, above all else, "both campaigns are terrified at anything even remotely spontaneous happening." ........ Here then, within this one process of structuring the presidential debates, we have every active ingredient that typically defines, and degrades, US democracy. The two parties collude in secret. The have the same interests and goals. Everything is done to ensure that the political process is completely scripted and devoid of any spontaneity or reality.
All views that reside outside the narrow confines of the two parties are rigidly excluded. Anyone who might challenge or subvert the two-party duopoly is rendered invisible.
Lobbyists who enrich themselves by peddling their influence run everything behind the scenes. Corporations pay for the process, which they exploit and is then run to bolster rather than threaten their interests.
The media's role is to keep the discourse as restrictive and unthreatening as possible while peddling the delusion that it's all vibrant and free and independent and unrestrained. And it all ends up distorting political realities far more than illuminating them while wildly exaggerating the choices available to citizens and concealing the similarities between the two parties.
To understand the US political process, one can just look to how these sham debates are organized and how they function. This is the same process that repeats itself endlessly in virtually every other political realm. It's the "two sides of the same coin" corporatist two-party argument we've been making for years! Thanks Glenn! For more see Glenn Greenwald on DN! below! Speaking of corporatists Ryan Grim and Nick Wing report at HuffPoAOL
William Koch, Billionaire Koch Brother, Accused Of Imprisoning Executive
Billionaire William Koch is
facing a lawsuit in federal court
from a former top-level employee who claims the energy mogul
lured him to a secluded property, where he was imprisoned and interrogated
for a period of time, according to a
report in Courthouse News
. John Houston Scott, an attorney for Kirby Martenson, a former executive for a number of Koch subsidiaries, confirmed the story to HuffPost, adding that he guessed the case could go to trial in a year.
The case was filed in San Francisco, where the Republican-backing Kochs are not deeply popular.
(Ya think? -Ed.)
Martensen
alleges
that the multiple-day-long incident was set off by an anonymous letter accusing Martensen of mismanaging and stealing from Oxbow Carbon & Minerals International while serving as the company's vice president. That accusation prompted the company's leadership to read Martensen's letters and emails without his knowledge, the suit charges, which led the company to discover that Martensen had deep reservations about the legality of the company's tax avoidance strategies. Martensen alleges he was told by his superiors that he was transferred overseas to Asia so that the Koch company could avoid paying U.S. taxes on some $200,000,000 in profits. .......Martensen had a flight booked from Aspen, but was not permitted to travel to the airport, he claims, as a local sheriff worked with Koch's employees to "make sure you don't wander off," according to the complaint. He says he was subjected to a several-hour interrogation, fired, held against his will on the property, then forced to fly in a private plane to San Francisco, accompanied by a man he believed to be armed. Through his privately held companies -- Oxbow Carbon and Huron Carbon -- Bill Koch has
given $3 million
to the pro-Mitt Romney super PAC Restore Our Future. His more well-known brothers have given substantially more to the effort to elect the Republican presidential candidate. "Any allegations of misconduct by Mr. Koch simply are untrue and stem from Martensen's attempts to divert attention from his own wrongdoing," Brad Goldstein, director of corporate affairs for Oxbow, a Bill Koch company, said in a statement. Notice how quick Bill Kook gets out the word to discredit his accuser a classic sign of a sociopath. So now the Kook Bros TORTURE their own "associates" and while they are admitted Libertarians who by definition DEMAND free speech they now STIFLE THEIR OWN EMPLOYEES' FREE SPEECH. And worse, it may be all legal. Reporting for
In These Times
Mike Elk exposes
In Conference Call, Romney Urged Businesses To Tell Their Employees How to Vote
In a
June 6, 2012 conference call
posted on the
anti-union
National Federation of Independent Business's website, Republican presidential candidate Mitt Romney instructed employers to tell their employees how to vote in the upcoming election. [VIDEO] Romney said:
I hope you make it very clear to your employees what you believe is in the best interest of your enterprise and therefore their job and their future in the upcoming elections. And whether you agree with me or you agree with President Obama, or whatever your political view, I hope, I hope you pass those along to your employees.
The call raises the question of whether the Romney campaign is complicit in the corporate attempts to influence employees' votes that have been recently making headlines. On Sunday,
In These Times
broke the news that Koch Industries mailed at least 45,000 employees a voter information packet
that included a flyer endorsing Romney and a letter warning, "Many of our more than 50,000 U.S. employees and contractors may suffer the consequences [of a bad election result], including higher gasoline prices, runaway inflation, and other ills." Last week,
Gawker obtained an email
in which the CEO of Westgate Resorts, Florida billionaire David Siegel, informed his 7,000 employees that an Obama victory would likely lead to layoffs at his company. This week, MSNBC's Up with Chris Hayes unveiled an email by ASG Software Solutions CEO Arthur Allen in which
he, too, warned employees
that an Obama second term would spell layoffs.In the June call, Romney went on to reassure his audience that it is perfectly legal for them to talk to their employees about how to vote:
Nothing illegal about you talking to your employees about what you believe is best for the business, because I think that will figure into their election decision, their voting decision and of course doing that with your family and your kids as well.
He's correct that such speech is now legal for the first time ever, thanks to the
Citizen United
ruling, which overturned previous Federal Election Commission laws that prohibited employers from political campaigning among employees. In the post-Citizens United era,
"there is not much political protection for at-will employees in the private sector workplace,"
explains University of Marquette Law Professor Paul Secunda, a pro-union labor lawyer.
"It is conceivable, under the current legal regime, that an employer like Koch could actually get away with forcing his employees, on pains of termination, to campaign for a given candidate or political party."
WOW.
Move To Amend
NOW! Next catch GREG PALAST on DN! below talking about his story at The Nation
Mitt Romney's Bailout Bonanza
Mitt Romney's opposition to the auto bailout has haunted him on the campaign trail, especially in Rust Belt states like Ohio. There, in September, the Obama campaign launched television ads blasting Romney's November 2008 New York Times op-ed, "Let Detroit Go Bankrupt." But
Romney has done a good job of concealing, until now, the fact that he and his wife, Ann, personally gained at least $15.3 million from the bailout—and a few of Romney's most important Wall Street donors made more than $4 billion.
Their gains, and the Romneys', were astronomical—more than 3,000 percent on their investment. ............... One of the hedge funds profiting from that bailout—$1.28 billion so far—is Elliott Management, directed by Paul Singer. According to The Wall Street Journal, Singer has given more to support GOP candidates—$2.3 million—than anyone else on Wall Street this election season. His personal giving is matched by that of his colleagues at Elliott; collectively, they have donated $3.4 million to help elect Republicans this season, while giving only $1,650 to Democrats. And Singer is influential with the GOP presidential candidate; he's not only an informal adviser but, according to the Journal, his support was critical in helping push Representative Paul Ryan onto the ticket. Singer, whom Fortune magazine calls a "passionate defender of the 1%," has carved out a specialty investing in distressed firms and distressed nations, which he does by buying up their debt for pennies on the dollar and then demanding payment in full. This so-called "vulture investor" received $58 million on Peruvian debt that he snapped up for $11.4 million, and $90 million on Congolese debt that he bought for a mere $20 million. In the process, he's built one of the largest private equity firms in the nation, and over decades he's racked up an unusually high average return on investments of 14 percent. .....
Altogether, in direct and indirect payouts, the government padded these investors' profits handsomely. The Treasury allowed GM to give Delphi at least $2.8 billion of funds from the Troubled Asset Relief Program (TARP) to keep Delphi in business. GM also forgave $2.5 billion in debt owed to it by Delphi, and $2 billion due from Singer and company upon Delphi's exit from Chapter 11 bankruptcy. The money GM forgave was effectively owed to the Treasury, which had by then become the majority owner of GM as a result of the bailout. Then there was the big one: the government's Pension Benefit Guaranty Corporation took over paying all of Delphi's retiree pensions. The cost to the taxpayer: $5.6 billion. The bottom line: the hedge funds' paydays were made possible by a generous donation of $12.9 billion from US taxpayers. .....
Holy Hedge Trimmers Batman! Go read all of this before you vote! Catch more Greg Palast with SAM SEDER below! MORE PALAST! If you haven't yet go to AlterNet
excerpt from Greg Palast's new book, Billionaires & Ballot Bandits: How to Steal an Election in 9 Easy Steps, including a comic book by Ted Rall and an introduction by Robert F. Kennedy Jr. (7 Stories Press, 2012).
READ
Billionaires & Ballot Bandits: Karl Rove and the Republican Dark Art of Election Theft
Good Item!
You evangelicals and cathoholics better take notice right about now as Billy Graham wipes a decades-old Mormon Bad Stuff off his website and tells Romney "Y'all ain't so kwazy!" Okay. No we're not making this up. According to Colleen Curry at ABC News
Billy Graham's Website Removes 'Mormonism' From Cult List
"Cult List'! Really! The prominent Christian evangelist Billy Graham has taken public steps to embrace Mitt Romney for president this week, removing Romney's Mormon religion from a
list of cults
on his website and taking out an advertisement that appears to urge people to vote for Romney. Graham's Evangelistic Association removed the word Mormon from its website, where it used to be listed along with Jehovah's Witnesses and Scientology as a cult. The move comes
just a week after Romney visited Graham at his home
in North Carolina. Wait! There's more!
Billy Graham Website Down: "Mormonism Cult" Scandal Widens
reports AlterNet's brucewilson On Thursday and Friday Billy Graham's BGEA
ran high-profile full page ads
, in 2012 election battleground state newspapers, encouraging voters to support "Biblical values" - foremost among which, according to the ads, is opposition to same-sex marriage. Then, on late Friday, the Billy Graham Evangelistic Association
pulled the plug
on the over-$75 million dollar a year nonprofit organization's website, in a striking counterpoint to the BGEA's byline: "Always Good News". The
surprise outage
of the flagship global evangelizing organization website comes days before the 2012 presidential election, and on the heels of a widening scandal that opened up when aging evangelism superstar Billy Graham made a widely-heralded
non-endorsement
of presidential contender Mitt Romney and, soon after, the Billy Graham Evangelistic Association website
scrubbed a page on which Graham identified Mormonism as a "cult"
, along with the Unification Church and Scientology........
To secular audiences, it is hard to overemphasize the earthquake-scale magnitude of this scandal within modern American evangelicalism -- superstar evangelist Billy Graham was friend and confidant of multiple presidents, such as Richard Nixon, and was widely viewed as a more sophisticated and inclusive counterweight to theologically rigid tendencies within Christian fundamentalism. Graham was heavily criticized by fundamentalists for his willingness to appear in public with representatives of non-Christian faiths. ut even as Billy Graham has aged, and his perhaps less-diplomatic* son Franklin Graham has taken over the vast business franchise bequeathed to him by his superstar father, fast rising tendencies within American evangelism such as the New Apostolic Reformation -- which former co-architect of the religious right Colonel V. Doner, in a new 2012 book, warns could become an "American Jihad" -- are displacing strands of evangelicalism that embody Billy Graham's carefully cultivated ecclesiastical and religious inclusivity. Top leaders of the New Apostolic Reformation have called upon their followers to burn the Book of Mormon, the principal scripture that differentiates Mormonism from Protestant and Catholic Christianity......
Lots more! Nice job brucewilson! So for those keeping score at home, Billy Graham's brand of Christian Evengelical dogma has declared Mormonism as an "enemy of The Church" for decades. Decades! And Kaptain Kolob "visits" with 94-yr-old Billy and all of a sudden Mormons aren't The Devil Incarnate anymore! Like that! And all of Billy's followers are like "huh?". And they have a point: Does ANY Christian buy the "Joseph Smith talked to God" back in 1833 in Kirtland OH (mere miles from the BTV compound)? It must be PURE BLASPHEMY to Christians all who believe in Moses and his Burning Bushes and Tablets and Jesus Christ the Only Son of God. Joe Smith? "BLASPHEMY! Billy sold us out!" Yet they COMPLETELY MISS the folly of their own relgious vicious dogma throughout history. Sad hypocracy. Just sad. But it follows along with the Catholic Church's
worldwide sex abuses
and their
Secret Sex-Crime Files
covered up for decades by the Philadelphia Diocese and also the
very disturbing and creepy Jerry Sandusky/Penn State coverup
. Now come The Boy Scouts of America
Boy Scouts 'perversion files' go public, include dozens of Northeast Ohio cases dating back decades
AP via cleveland.com The so-called Boy Scouts of America 'perversion files,' 14,500 confidential files kept by the Boy Scouts of America on men they suspected of child sex abuse, were released today after a two-year-long court battle. An early, unofficial, count shows dozens of Northeast Ohio cases among hundreds and hundreds nationwide. The Los Angeles Times, using other existing data and the newly released information, has put an
interactive map
online to chart the cases. The
Oregonian in Portland, Ore. also covered the case in detail
in its home town. .......
The Scouts began keeping the files shortly after their creation in 1910
, when pedophilia was largely a crime dealt with privately. The organization argues that the files helped them track offenders and protect children. But some of the files released in 1991, detailing cases from 1971 to 1991, showed repeated instances of Scouts leaders failing to disclose sex abuse to authorities, even when they had a confession. A lawsuit culminated in April 2010 with the jury ruling the BSA had failed to protect the plaintiff from a pedophile assistant Scoutmaster in the 1980s, even though that man had previously admitted molesting Scouts. The jury awarded $20 million to the plaintiff.
Files kept before 1971 remained secret, until a judge ruled — and the Oregon Supreme Court agreed — that they should be released......
It's all so sordid and disgusting. Ugh. From last month you need to read George Monbiot
Mitt Romney and the myth of self-created millionaires
...... Equal opportunity, self-creation, heroic individualism: these are the myths that predatory capitalism requires for its political survival. Romnesia permits the ultra-rich both to deny the role of other people in the creation of their own wealth and to deny help to those less fortunate than themselves. A century ago, entrepreneurs sought to pass themselves off as parasites: they adopted the style and manner of the titled, rentier class. Today the parasites claim to be entrepreneurs.
PROGRESSIVE RADIO UPDATE! Nicole Sandler posts
We've Moved!
Come visit us at the new RadioOrNot.com. This site is now parked at ronarchives.com (so if you have the old site bookmarked, you'll need to change it .. to simply radioornot.com. See you there… Listen live Mon-Thu 10am-noon ET via any of these three audio streams!
SoFloRadio.com
;
TalkRadioOne.com
;
ProgressiveBlendRadio.com
! GOOD ITEM!Of Course the Sunday Funnies are al about The Horse Race as the GOPhers trot out their fave sicko MARCO POLO RUBIO on Meet the David, This Snufagopolis and Face the Bob. Throw bricks at GNEWT "Contract ON America" GINGRICH, ROB PORTMAN and TOM "Flat Earth" FRIEDMAN on Meet the David and RALPH REED on This Snufagopolis. Forget all that and tune in BOB KINCAID with PBC on the ACHE bill, MATT TAIBBI with Sam Seder and a special about GEORGE MCGOVERN on DN! McGovern "A family spokesperson confirms the 90-year-old McGovern is no longer responsive and is "at the end stages of his life."" Geez look at the time! The Brick TeeVee Crew has so much to do today! We'll see you next week! Occupy something somewhere!
10 DAYS 'til All Hallow's Eve!!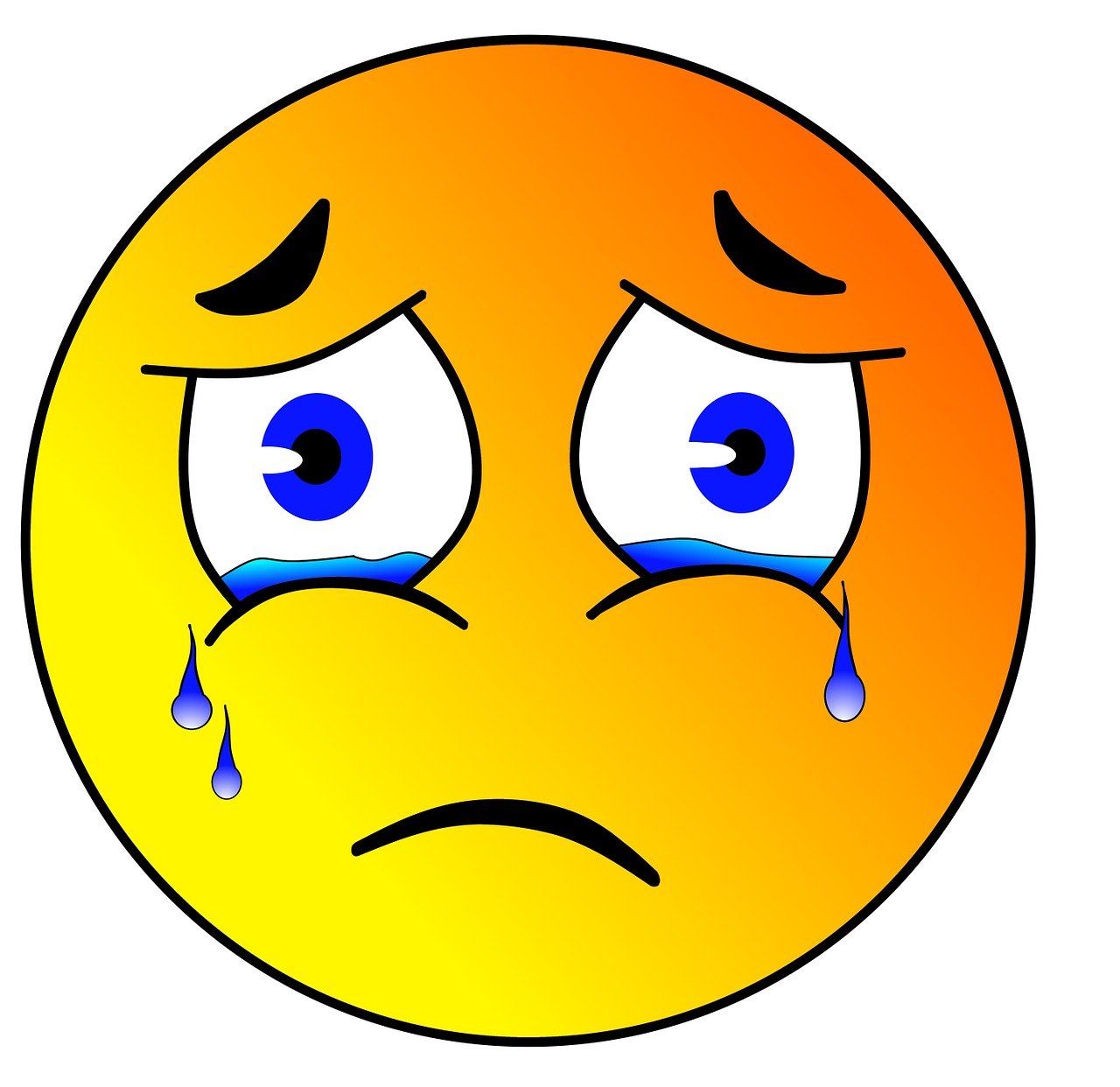 BRICK TEEVEE ALERTS!
©
Monday, October 15, 2012
Tuesday, October 16, 2012
Wednesday, October 17, 2012
Thursday, October 18, 2012
Friday, October 19, 2012
Tariq Ali As Sen. McGovern Nears Death, How the Antiwar Candidate Challenged Vietnam and Inspired a Generation
EXCLUSIVE: We broadcast Steve Vittoria's award-winning documentary, "One Bright Shining Moment: The Forgotten Summer of George McGovern," narrated by Amy Goodman. A family spokesperson confirms the 90-year-old McGovern is no longer responsive and is "at the end stages of his life." He has been in hospice care in South Dakota since Monday, suffering from a combination of age-related medical conditions that have worsened in recent months. McGovern is best known for running against Richard Nixon in 1972 on a platform of withdrawing U.S. troops from Vietnam, reducing defense spending, and providing amnesty to those who evaded the draft. Although he ultimately lost his election bid by a landslide, McGovern shattered the consensus in Capitol Hill around the Vietnam War as one of the first senators to speak out against the war. As a decorated World War II pilot who flew B-24 bombers over Nazi Germany, McGovern did not fit the stereotype of antiwar leaders in the 1960s and 1970s. He is also known for transforming how the Democratic Party chooses its presidential nominee and for his efforts to end world hunger. We play excerpts of "One Bright Shining Moment" about McGovern's 1972 grassroots campaign for the presidency, featuring interviews with the candidate himself; supporters and activists like Gore Vidal, Gloria Steinem, Warren Beatty, Howard Zinn; and music from Bob Dylan, Robbie Robertson, Donovan and Elvis Costello.

»»»
GRITtv
@
www.grittv.org
with Laura Flanders
»»»
FEATURED SHOW
James Rucker: Our Democracy's not a Product for Sale
James Rucker.co-founder of Color of Change, started the organization with a simple idea: For a democracy to fully thrive, all citizens need to have their voices heard.....
BRICK TEEVEE SPORT!
©
»»»
NASCAR on ESPN
Chase Race #6 is the Hollywood Casino 400 from the Kansas Speedway! Coverage begins at 2 pm et
»»»
MLB League Championship Series on FOX
The Detroit Tigers swept the NY Yankees 4-0 in the ALCS and have a spot in the World Series. The Giants forced a Game 6 at home by winning Friday against the St. Louis Cardinals. Start time is 7:30 PM et and Game 7 will be Monday at 8 pm et if necessary! The World Series begins Wednesday! Go Tigers!
»»»
Football Night in America on NBC
Steelers @ Bengals 8:20 pm et
»»»
Monday Night Football on ESPN
Lions @ Bears 8:30 pm et
BRICK TEEVEE ACTION!
©
The 1st Amendment is Our Permit
Our permit to occupy is The First Amendment.
Quickly sign the following statement
which will be delivered to mayors, police chiefs and major media across the country:
Our permit to occupy public squares and parks is in The First Amendment, which affirms "the right of the people peaceably to assemble, and to petition the Government for a redress of grievances." When people across the Middle East occupied public squares, leaders in Washington mostly cheered those protesters and warned Middle Eastern governments not to use force to clear them. Those other societies don't have a First Amendment. Yet Washington affirmed the universal right to assembly and protest. We do have a First Amendment. The force being used to clear nonviolent protesters from public squares in our country is unacceptable. It must stop.
STOP the ACHE
Appalachian Community HEALTH EMERGENCY
Advocating for government action and protection of the public from the health crisis in mountain top removal communi ties
Lawmakers concerned about the health effects on humans from mountaintop removal coal mining set forth legislation in the U.S. House of Representatives today. Representatives Dennis Kucinich (OH), Louise Slaughter (NY), Maurice Hinchey (NY), Earl Blumenauer (OR), Lucille Roybal-Allard (CA), John Yarmuth (KY), Lynn Woolsey (CA), Judy Chu (CA), Raúl Grijalva (AZ), James Moran (VA), Michael Honda (CA), John Conyers (MI), and Keith Ellison (MN) introduced the Appalachian Communities Health Emergency (ACHE) Act [H.R. 5959] which would place a moratorium on permitting for mountaintop removal coal mining until health studies are conducted by the Department of Health and Human Services. The ACHE coalition presently consists of participants from Coal River Mountain Watch, Mountain Health and Heritage Association, and Christians for the Mountains. "We encourage you, if you're concerned about mountaintop removal's effect on your community's health, to join us in making your voice heard," said Allen Johnson, executive director of Christians for the Mountains. "Please contact us, learn about the issue, and take action to protect your community."
Community-Wealth.org
community-wealth.org a project of the Democracy Collaborative at the University of Maryland
Community-Wealth.org brings together, for the first time, information about the broad range of community wealth building activity.
Featuring
Community Wealth Building in Action: The Cleveland Model
Something important is happening in Cleveland.
The Democracy Collaborative—the host of C-W.org—in partnership with the Cleveland Foundation, the Ohio Employee Ownership Center, Shorebank Enterprise Cleveland, the City of Cleveland, and the city's major hospitals and universities—is helping to implement a new model of large-scale worker-owned and community-benefiting businesses. The Evergreen Cooperative Initiative is beginning to build serious momentum in one of the cities most dramatically impacted by the nation's decaying economy. Increasingly, this model is being referred to nationally as
The Cleveland Model
. Initial planning is now underway to assist other cities in Ohio and nationwide to replicate and adapt this innovative approach to economic development, green job creation, and neighborhood stabilization. Find more many resources at
Community-Wealth.org
!
NET NEUTRALITY! SaveTheInternet.com
Declaration of Internet Freedom
Tired of fighting bad bills like SOPA, PIPA and CISPA? Want to stand up against those who are trying to control what we do and say online? It's time for something different. A group of more than 1,500 organizations, academics, startup founders and tech innovators has come together to produce a Declaration of Internet Freedom, a set of five principles that put forward a positive vision of the open Internet. Our goal: Get millions of Internet users to sign on to this Declaration. Build political power for Internet users to make sure that we get a seat at the table whenever, and wherever, the future of the Internet is being decided. It's time to stop playing defense and start going on the offensive. The open Internet is central to people's freedom to communicate, share, advocate and innovate in the 21st century. But powerful interests want to censor free speech, block the sharing of information, hinder innovation and control how Internet users get online. And all too often, people in power are making political decisions behind closed doors about how the Internet should operate — and they're doing this without the involvement of actual Internet users. The result: policies that could close down the open Internet and destroy our freedom to connect. It's time for us to reclaim the Internet for its users. Take action now and sign the Declaration of Internet Freedom.
.
CAMPAIGN FOR AMERICA'S FUTURE
American Majority Rejects Washington Austerity Consensus – And We Demand Media Coverage
by Roger Hickey, President, Campaign for America's Future:
No more silent majority.
The Campaign for America's Future is joining with the
Center for Economic and Policy Research
(whose Co-Director, Dean Baker blogs regularly about economic bias in the media) and with
FAIR
(Fairness and Accuracy in Reporting) to monitor the media's coverage and representation of the American Majority views as they go into covering the big deficit fight. But we want to enlist YOU too.
Send us accounts
of unbalanced coverage in the national media and in your local newspapers and television. Call up reporters, editors, assignment people and tell them when they are under-representing the views of the American Majority. We should have at least half the experts, pundits, quotes and real people represented in their coverage. In a debate as important as the one we are going into, we can't allow the media to ignore the American Majority. Much more at www.ourfuture.org
MOVE TO AMEND
!
www.movetoamend.org
SIGN
HERE
NOW! And check out more actions on the
Move to Amend Calendar
featuring David Cobb's Barnstorming Tour! Also visit Rep Alan Grayson's site
www.savedemocracy.net
GET INVOLVED! And Alan Grayson is running again in FL-8! Help out at
CongressmanWithGuts.com
SUPPORT THE TROOPS WHO REFUSE TO FIGHT
See
CourageToResist.org
and
Bradley Manning Support Network
UPDATE!
BuzzFlash Commentary
Military Makes a Mockery of Bradley Manning's Right to a Speedy Trial
September 28, 2012: "PFC Manning's statutory and constitutional speedy trial rights have been trampled upon with impunity," writes David Coombs, defense lawyer for accused WikiLeaks whistle-blower Bradley Manning, in a new motion posted to his blog yesterday. The 117-page comprehensive motion takes a long and thorough look at the ways in which the Convening Authority and prosecution have utterly failed to act according to their obligations to provide Manning a speedy trial. Coombs concludes that the only remedy for these extremely long delays is a dismissal of charges with prejudice. At the time of Coombs' filing, Manning had been imprisoned for 845 days. Coombs emphasizes just how long this is......
DONATE YOUR OLD CELL PHONES TO T.J. MARTELL FOUNDATION
Help save lives. Donate your old & used iPhone, Blackberries, Droid and other phones to help the T.J. Martell Foundations fund life-saving cancer & AIDS research.
For more information, go to
www.tjmartellfoundation.org
CELLULAR PHONE TASK FORCE
EDUCATION, ADVOCACY, SUPPORT at
CellPhoneTaskForce.org
The Cellular Phone Task Force is dedicated to halting the expansion of wireless technology because it cannot be made safe. We provide: education to the public concerning electromagnetic pollution (electrosmog); advocacy for an electromagnetically cleaner environment; support for individuals disabled by radiation from wireless technology and other sources.
B R I C K T E E V E E

image ©2006 arkysue
The essential guide for watching government propaganda! THEY report. YOU throw bricks. ©
Get your Foam Bricks at ThrowThings.com HERE!
IRAQ: 4,486 US Military Dead as of April 21, 2012
AFGHANISTAN: 2,136 US Military Dead as of Oct 19, 2012
The Obameter: Tracking Obama's Campaign Promises
Considering Democracy: 8 Things to ask your Representative
This Week (ABC) Host George Stephanopoulos
• Chicago Mayor Rahm Emanuel
• Florida Sen. Marco Rubio
• ROUNDTABLE: Democratic National Committee Chair Rep. Debbie Wasserman Schultz; Faith and Freedom Coalition founder and chair Ralph Reed; former Obama White House environmental adviser Van Jones, co-founder of Rebuild the Dream; Fox News anchor Greta Van Susteren; and political strategist and ABC News political analyst Matthew Dowd.





Face The Nation (CBS) Host Bob Schiefer
• Sen. Marco Rubio, R-Fla.
• Obama deputy campaign manager Stephanie Cutter
• Romney senior adviser Kevin Madden
• ROUNDTABLE: The Wall Street Journal's Peggy Noonan, The New York Times' David Sanger, TIME Magazine's Joe Klein and CBS News' John Dickerson.





60 Minutes (CBS)
• Rocky Mountain High - Of all the states that have legalized the growing and selling of medical marijuana, none has more at stake than Colorado, where a thriving industry has created jobs and revenue. But as Steve Kroft reports, it's still against federal law. L. Franklin Devine is the producer.
• Resignation - In his first interview, Greg Smith, who publicly resigned from Goldman Sachs by writing an editorial in The New York Times, tells Anderson Cooper why. Andy Court and Anya Bourg are the producers.
• Spielberg - Hollywood's most successful filmmaker, famous for action and special effects, goes a new way with an historic film on Abraham Lincoln's quest to abolish slavery. Lesley Stahl profiles Steven Spielberg. Ruth Streeter and Rebecca Peterson are the producers.





Meet the Press (NBC) Host David Gregory
• Microsoft, NBC News Dissolve MSNBC.com Joint Venture NBC is buying Microsoft's 50 percent interest in the MSNBC website for an undisclosed amount. MSNBC.com will be rebranded as NBCNews.com, and readers who logged into MSNBC.com late Sunday were automatically redirected to NBCNews.com. Microsoft is preparing to launch its own news service this fall. Although he declined to provide many details about the operation general manager of MSN.com Bob Visse said the news staff will be about the same size as the roughly 100 people who created original content for the MSNBC.com. "There is no question that we are going to have more flexibility to make our own decisions," said Vivian Schiller, NBC News' chief digital officer. "This is really an amicable breakup. We think competition will make us better." Okay then.
• Sen. Marco Rubio (R-FL)
• Sen. Rob Portman (R-OH)
• David Axelrod
• ROUNDTABLE: Democratic Strategist and Former White House Press Secretary Dee Dee Myers; Republican strategist Mike Murphy; NY Times Columnist Tom Friedman; and NY Times White House Correspondent Helene Cooper.





State of the Union With Candy Crowley (CNN) At 9 AM ET, Candy talks to the power players: politicians, business leaders and international newsmakers who will make Monday morning's headlines. At NOON ET, Candy wraps it all up with fresh interviews and the best of the earlier hours.
• Former U.S. Ambassador to the U.N. Bill Richardson
• Former Presidential Candidate Newt Gingrich
• Senator Mark Warner (D-VA)
• Former Congressman Tom Davis (R-VA)
• ROUNDTABLE: Rep. Cathy McMorris Rodgers (R-WA), Rep. Donna Edwards (D-MD), CNN Sr. Congressional Correspondent Dana Bash and The Washington Post's Dan Balz.





HEAD ON RADIO with Bob Kincaid

Headon Radio with Bob Kincaid 6 PM Eastern, 3 PM Pacific, 2300 GMT. Duration: 3 hrs. To be part of Conversation Radio on Head-on Radio, call toll-free (877) 443-2366, or use our Liberal community line at 304-658-3333. Email bob [at] headonradio [dot] com during the show!
• FRONT PORCH FRIDAY!!!!! Grab a cold one and put up yer feet! Listen HERE (mp3) NOW! Amen to the White Rose Society! Donate to Head On HERE! And join Coal River Mountain Watch at www.crmw.net!





YOUR GREEN NEWS REPORT

The Green News Report with Brad Friedman & Desi Doyen: 6 minutes of green news, politics, analysis & snarky comment! BOOKMARK greennews.bradblog.com NOW!
• 'Green News Report' - October 18, 2012 IN TODAY'S RADIO REPORT: The 2nd Presidential Debate: Debunking and fact-checking on energy --- clean and, mostly, otherwise; PLUS: Again, a no-show at the debate: Climate Change ... All that and more in today's Green News Report!
• IN 'GREEN NEWS EXTRA' (see link): Extreme hurricanes hitting U.S. more frequently: study; Climate change research gets petascale supercomputer; Heat-trapping CO2 also makes ice more brittle; German winter shows Achilles heel of renewables; Germany's Merkel defends switching from nuclear to renewable power; Coal lobbyists force removal of coal sculpture; Civil disobedience: TX landowners oppose Keystone XL pipeline ... PLUS: Drink Up: Happy 40th birthday, Clean Water Act! ... and much, MUCH more! ...
• BRADBLOG UPDATE! VOTERS WIN AGAIN: SCOTUS REJECTS OHIO GOP EFFORT TO SHUT DOWN EARLY VOTING Republican Sec. of State Husted finally forced to announce Early Voting hours for final three days before Election Day... UPDATE: Order denying stay issued by entire Court without dissent
• BRADBLOG UPDATE!
'RNC Official' Arrested for Trashing Voter Registrations in VA Worked for Romney Consultant, 'Fired' GOP Operative Nathan Sproul A man originally reported to have been working for the Republican Party of Virginia was arrested by the Rockingham County, VA Sheriff's office on Thursday and charged with attempting to destroy voter registration forms by tossing them into a dumpster behind a shopping center in Harrisonburg, VA. ......
• BRADBLOG UPDATE! Rove's American Crossroads Shares Address, Legal Firm with Sproul's Strategic Allied Consulting Oh, and the Koch boys are there too... Old Republican scam artists never die. They just create new shell corporations and rely on the fact that mainstream corporate media is unlikely to bother connecting any dots. So let's connect a few, shall we?
• Visit BradBlog.com to see who counts yer votes! Now up to 9,600+ Election Protection posts! Find out who's counting your votes and how at ElectionIntegrity.org too.




The Peter B. Collins Show PODCAST!

Listen at PeterBCollins.com!
The Peter B. Collins Show covers American news and politics from the Left Coast. Veteran talk radio personality Peter B. Collins, based in San Francisco, delivers fresh interviews, commentary and analysis on a range of important topics, with views and voices you don't often find in the corporate media.
• Holiday Break and Website Changes


To my valued listeners: We are making some changes to the website and our terms, effective in January. We will continue to offer free podcasts–my new daily news and commentary. Our in-depth interviews will be available for $1 per episode, or to subscribers who pay $5 per month or more. Loyal listeners who simply can't afford it should send an email to peter@peterbcollins.com, as we will be offering a limited number of scholarships to our friends who are hurting during these tough times. More information will be posted as we complete the revisions. I'm grateful to each of you for listening and supporting this work, and hope that the new model will enable us to keep it going well into the future. All the best, -pbc

• PBC Standard Podcast October 17, 2012 Important Environmental Reports: Steve Horn on Friends of Frackers–Komen Foundation and SUNY Buffalo; Bob Kincaid on the Human Cost of Mountaintop Mining and the ACHE Act
• PBC Standard Podcast October 19, 2012 Breaking: Brad Friedman on Arrest of GOP Voter Registration Worker, plus Overview of Voter Suppression Efforts; Not Broken: Mumia Abu-Jamal, Profiled in Powerful New Documentary





Ring of Fire Radio

Find us at http://ringoffireradio.com and http://goleft.tv/ hosted by Robert F. Kennedy Jr., Mike Papantonio and Sam Seder
Ring of Fire Radio - GoLeft TV - Robert F. Kennedy, Mike Papantonio, Sam Seder - Politics, Commentary, and News.
This week on Ring of Fire October 19, 2012
• Rolling Stone contributor Matt Taibbi will join us to discuss Mitt Romney's disastrous tenure at Bain Capital.
• Investigative journalist Josh Eidelson will give us the latest on the battle between Wal-Mart executives and the employees who are seeking better working conditions.
• Reverend Timothy May will discuss the difference between the President who showed up for this week's debate and the President Obama who was at the first debate.
• And legendary attorney Fred Levin will talk with us about his experiences at the University of Florida during the difficult integration period at the school.
• VIDEO! THE HISTORY OF CORPORATE CORRUPTION & FRAUD with Robert Kennedy Jr & Mike Papantonio "Call us if you have a personal story about Fraud on Taxpayers or False Claims for Payment made by Corportations at 1-866-389-FIRE (3473)or contact us by email at info@ringoffireradio.com if you have evidence of fraud that robbed taxpayer dollars. If our government is paying too much due to fraud by a corporation, Ring of Fire wants to do a story on it."
• VIDEO! Papantonio: Romney Wants Your Boss To Tell You How To Vote (VIDEO) Mike Papantonio appears on The Big Picture with Thom Hartmann to talk about the legal ramifications of Mitt Romney telling employers to direct how their employees vote.
• Join our blog at www.ringoffireradio.com. You can now SUBSCRIBE TO OUR PODCAST by clicking on the "Podcast" tab at the top of the Ring of Fire blog. Please help support progressive radio by signing up!
Ring of Fire Radio Ring of Fire, hosted by Robert F. Kennedy Jr., Mike Papantonio and Sam Seder: Saturdays at 3 o'clock Eastern, rebroadcasts 8-11 et Sunday evenings on Chicago's Progressive Talk WCPT AM & FM and 4 pm et on Sirius/XM 167 featuring The PAP Attack! "We'll bring you the stories that the mainstream media didn't feel like reporting this week."





Majority Report with Sam Seder Streaming LIVE weekdays 11:30 am et @ Majority.fm!

• October 15, 2012 Josh Eidelson, Walmart Workers Strike!
• October 16, 2012 Presidential Debate Round 2 Live!
• October 17, 2012 Digby With a Debate Review
• October 18, 2012 Greg Palast On How Romney Profited From GM's Bankruptcy
• October 19, 2012 Cliff Schecter, Debate Recap & the State of the Race
• MORE Podcast Interviews at Majority.fm!





On the Edge with Max Keiser Podcasts and more @ MaxKeiser.com!

"HI Y'ALL! Tell the people! Tell the people!"
WHO IS MAX KEISER? Max Keiser is a financial expert, Prediction Markets analyst, inventor and filmmaker. He is the creator of the Hollywood Stock Exchange (HSX) the first Prediction Market. Max Keiser co-hosts "The Truth About Markets" on ResonanceFM 104.4 in London. He also produces and presents documentary films covering markets and finance for Al Jazeera's "People & Power" series. Max Keiser started his career on Wall Street in 1983. He is the creator of KarmaBanque a site that enables activists to challenge corporate power.
• VISIT PirateMyFilm.com!!! Crowd Funding for Pirates!
• NEW! MaxKeiserTV on YouTube! MaxKeiserTV PLUS here is Max Keiser's official Facebook page And here is the official Keiser Report page
• The official Facebook pages for Max Keiser & Keiser Report STACY SUMMARY: For once and for all, here are our real Facebook pages, the other ones are fake. But if you feel like chatting to the fake ones, by all means, go ahead. Max Keiser & Keiser Report PLUS Stacey Herbert
• The "Keiser Report" has been begging europe to do this for years by maxkeiser READ European Banks Preparing To Boycott Big Three Rating Agencies (zerohedge.com)
• CNBC's Admission, yes: Silver market is manipulated (skip to 9:30) by maxkeiser READ CNBC Host States Silver Manipulation is a Fact, NOT a Conspiracy! sliverdoctors.com with VIDEO! Once Barclays pointed the finger at BoE as colluding on Libor manipulation (instead of denying it), the roof got ripped off decades of blatant manipulation in these markets. The dollar and U.S. bonds have been protected with Fed interference and outright manipulation; same thing in the UK. And to bolster the price for sovereign bonds, the price of Gold and Silver has been manipulated down alongside the upside price movements of worthless paper. Ratings at CNBC have been plummeting this year – as the audience is way ahead of their talking heads on these points. When CNBC admits that markets, especially silver, are rigged, the few remaining viewers they have collectively sigh; 'I heard that on Keiser Report three years ago.' READ CNBC: Silver and Financial Markets Are Manipulated, But So What? Jesse's Crossroads Cafe
• Catherine Austin Fitts Commentary on Financial Holocaust
• VIDEO! FLASHBACK: Max Keiser discusses the 1987 stock market crash on Dan Rather's show
• Following up on my Alex Jones appearance yesterday… READ Turk – One Of The Most Important Gold Charts Ever (kingworldnews.com)
• Anti-austerity protest in London – October 20, 2012 Stacy Summary: Walked to Oxford Street today to check out the protest. I liked this sign:
• KEISER REPORT [KR354] Keiser Report: Enema of the State We discuss banksters having the 'eyes of used enema resellers' as 'transflation' rages and the bond markets teeter on the verge of collapse. In the second half of the show, Max Keiser talks to a former fraud squad detective, Rowan Bosworth-Davies of Rowans-blog.blogspot.co.uk, about the organized criminal conspiracy and racket happening right now in the City of London and why the police are not allowed to investigate without approval from politicians.
• KEISER REPORT [KR355] Keiser Report: High on Delusions We discuss the Bobo and Gono global central banking clown show featuring Ben Bernanke and Gideon Gono and their crowd pleasing echo bubble gags and hyperinflationary squirting money printing flowers. In the second half of the show, Max Keiser talks to Jim Rickards, author of CURRENCY WARS, about Ben Bernanke's speech in Japan where America's chief currency warrior warned emerging economies to appreciate their currencies or suffer inflation. Rickards also notes it could be the first time the head of the Federal Reserve has ever talked about the US dollar, normally the domain of the US Treasury..
• KEISER REPORT [KR356] Keiser Report: Washington's Choco Moat We discuss the fudge and candy moat surrounding Washington DC, protecting its inhabitants from the plunge in economic freedom for the citizens outside the Swiss chocolate moat. Meanwhile, in Europe, the Swiss prepare for refugees from financial collapse while the elite chow down on the Dutch sandwich. In the second half of the show, Max Keiser talks to Michael Krieger of LibertyBlitzkrieg.com about Jamie Dimon trying to instigate World War 3 and how the wars on drugs and terror are causing the US to plunge down the index of economic freedom.
• ON THE EDGE On the Edge with Lars Schall and Germany's Gold
• THE TRUTH ABOUT MARKETS [TaM1253] The Truth About Trading Your Rights For Some Soon to Be Worthless Shares Download show HERE (mp3)
• Donate to ResonanceFM here!





ANTIWAR RADIO with Scott Horton
LIVE (9-11am Pacific, 12pm - 2pm Eastern) Plenty of archives too!
Listen at antiwar.com/radio
• Pepe Escobar June 30, 2012: Globetrotting journalist Pepe Escobar discusses his article "Syria and Turkey's Phantom War;" Turkey's violation of Syrian airspace in a purposeful, measured provocation and test of Syria's defenses; the near-invocation of NATO Article 5 and a wider war (an attack on one NATO country is an attack on all); looking for ways to bypass the UN on Syria, since China and Russia won't let an interventionist resolution pass the Security Council; grand plans for NATO expansion in the official "Assured Security, Dynamic Engagement" plan; counterrevolutions in the Middle East and South America, as the US looks to rebuild its portfolio of client states; and how Qatar has become the new superpower in the Middle East, surpassing even Saudi Arabia.
• SCOTT HORTON July 5, 2012: Scott says goodbye to Antiwar.com. Scott Horton is the former host of Antiwar Radio. Visit his blog Stress. Due to budget cuts Scott lost his gig at AntiWarRadio.com! Whoa! See ScottHortonShow.com for archives! Send emails to Scott at scotthorton.org to help Scott keep his podcast going!
• Many more interviews at Antiwar Radio!





fauxnews
• Sen. Dick Durbin (D-IL)
• Sen. Lindsey Graham (R-SC)

~ ~ ~ ~ ~ ~
Brick TeeVee - THEY report. YOU throw bricks. ©
We're here because you're there. ©
First brick is on us!
Get your Foam Bricks at ThrowThings.com
HERE
!
FAIR USE: Regarding postings which may contain material published online by various sources: This site may present material the use of which has not always been specifically authorized by the copyright owner. We present such material available in an effort to advance understanding of environmental, political, human rights, economic, democracy, scientific, and social justice issues, etc. We believe this constitutes a "fair use" of any such copyrighted material as provided for in section 107 of the US Copyright Law. In accordance with Title 17 U.S.C. Section 107, the material on this site is presented without charge to those who have expressed a prior interest in receiving the included information for research and educational purposes. See: http://www.law.cornell.edu/uscode/17/107.shtml