Your Guest List for Sunday's Talking Head News Shows beamed across America by Corporate Media PLUS reports from the best lib/prog media! If you have related STORIES share below! DEBUNK HERE! Throw Bricks! First brick is on us! Get your Foam Bricks at ThrowThings.com

~ ~ ~ ~ ~ ~ ~ ~ ~ ~ ~ ~ ~ ~ ~ ~ ~ ~ ~ ~ ~ ~ ~ ~ ~
ALL LINKS OPEN A NEW WINDOW!!! Click on anything below and be INSTANTLY SMARTER!
February 2015 Roundup
It's been an uneven month for the Brick TeeVee Crew with a February CLE OH cold spell challenging the records of February 1963 and lots of snow to deal with plus too-many-to-mention Real Life issues too. So we decided to post up all the stories of note we've accumulated over the past month to get you and us caught up! Click anything and be instantly smarter!
»» Week ending 2-8-15
»» Week ending 2-15-15
»» Week ending 2-22-15
WOW! Unless you've been living in a cave (with yer own personal dialysis machine maybe) or
watching foxsnooze fake news
you may have heard of SOME of these stories but if yer source was Fake Snooze or the Lame Stream Media you certainly didn't get a FULL PICTURE of what really is happening (often with yer tax dollars "at work").
"The functionaries of every government have propensities to command at will the liberty and property of their constituents. There is no safe deposit for these but with the people themselves, nor can they be safe with them without information. Where the press is free, and every man able to read, all is safe." --Thomas Jefferson to Charles Yancey, 1816. ME 14:384
The problem we face is Western media, now being wholly owned-and-operated by global media moguls, directed by various governments to keep the inner workings of their deals opaque to their constituents, grasping for influence and opinion of the huddled masses. One needs only to see the backlash and personal destruction they can and will inflict, from
Gary Webb and Iran-Contra
to
wikileaks
to
Aaron Swartz
, and the incredible number of "leakers" the Obomber Administration has prosecuted and persecuted that we've alerted you to over the years of BTV posts.
The dystopia of 1984 is now here.
Every IP address is logged. Every phone is potentially tapped including
German Chancellor Angela Merkel
to name one. All your email is stored and potentially sifted through in "the cloud" of Microsoft, Yahoo, AOL and Google servers (like this blog). Heck
The East German STASI
never had it this good! And as far as the Lame Stream Media is concerned Mark Twain said it best when he said "A lie can travel halfway around the world while the truth is putting on its shoes." And Third Riech über-propagandist Joseph Goebbels proclaimed "If you tell a lie big enough and keep repeating it, people will eventually come to believe it." If you watch any teevee at all you will see these two dynamics being played out in every 30-second spot and so-called "news" broadcast. Chris Hedges explains the history of The Press being used to shape Public Opinion as far back as WWI in
Death of the Liberal Class
GOOD ITEM! In our absence all our regulars have been producing amazing stories, commentaries and FACTS missing from The Lame Stream Media. Check them out!
And put some coin in their tip jars while yer there! We're certain you will find something that makes you instantly smarter! Haha! Warm up your brick-throwing arm because you WILL find MANY brick targets on the Sunday Beltway Bubalas Talkies too! We'll have to try to post an off-schedule post this week featuring
Net Neutrality Victory! That's right. We won.
Even a few months ago this victory didn't seem possible. Last May, FCC Chairman Tom Wheeler ignored the public call for real Net Neutrality — and instead released a proposal that would have allowed pay-to-play fast lanes online. Comcast and its pals thought they'd won the fight. But Free Press members and millions of people across the country proved them wrong. After a year of relentless activism, Wheeler reversed course — moving to give Internet users the strongest protections possible under Title II of the Communications Act. It's an incredible turnaround that wouldn't have happened without every single phone call, email, rally, Facebook post, tweet, meeting with Congress and everything else activists have been part of in the fight to save the Internet. This moment was more than 10 years in the making. The fight to protect the open Internet has united everyone — grassroots activists, technologists, new civil rights leaders, parents, teachers, students, musicians, artists and millions and millions of Internet users. We've proven that we're a force to be reckoned with in Washington.
Know this: Now that we've won this huge victory for the Internet, the cable and phone companies will do everything they can to knock it down. But Free Press has never backed down from a fight.
Whether in the courts or in Congress, the media or the streets, we will continue pushing, fighting and advocating for the strongest possible policies to protect the free and open Internet.
Our message to the world is clear: Mess with the Internet, and you'll lose. This isn't the end. This is the start of something huge.
R.I.P. Leonard Nimoy - Live Long and Prosper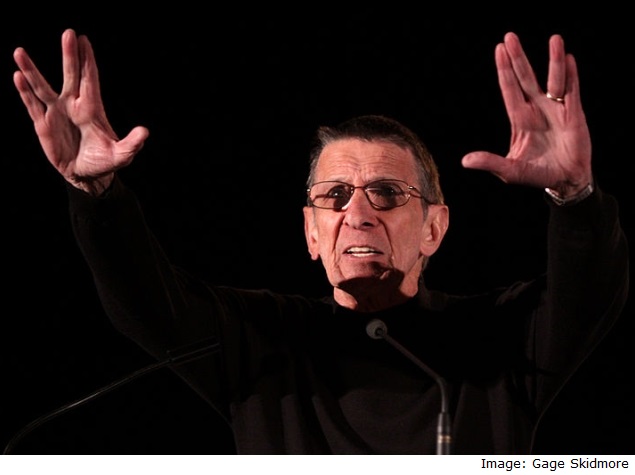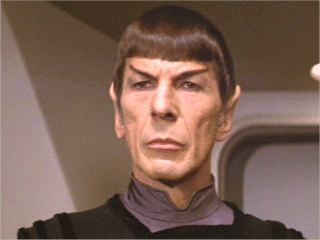 Leonard Simon Nimoy March 26, 1931 – February 27, 2015
B R I C K T E E V E E
The essential guide for watching government propaganda! THEY report. YOU throw bricks.© Get your Foam Bricks at ThrowThings.com HERE! IRAQ: 4,486 US Military Dead as of April 21, 2012 AFGHANISTAN: 2,356 US Military Dead as of Feb 28, 2015 The Obameter: Tracking Obama's Campaign Promises MOCKINGBIRD: The Subversion Of The Free Press By The CIA Who Owns The Media? The 6 Monolithic Corporations That Control Almost Everything We Watch, Hear And Read Manufacturing Consent: Noam Chomsky and the Media at informationclearinghouse 60 Words And A War Without End: The Untold Story Of The Most Dangerous Sentence In U.S. History
This Week (ABC) Host George Stephanopoulos
Meet ABC News' Newest Contributor, Laura Ingraham 10 Moments That Illustrate The Right-Wing Radio Host's Fringe Viewpoints And Disdain For Civil Discourse - Ingraham has repeatedly engaged in inflammatory and hateful rhetoric, lobbing numerous attacks against everyone from President Obama to people who receive government assistance to her favorite target, immigrants. Here are 10 hateful moments from Ingraham in the past year...
• ABC News exclusive Secretary of State John Kerry
• ROUNDTABLE: AABC News political analyst Matthew Dowd, ESPN senior writer and CNN contributor LZ Granderson, syndicated radio host Laura Ingraham, and ABC News' Cokie Roberts





Face The Nation (CBS) Host Bob Schiefer
• House Speaker John Boehner (R-OH)
• Sen. Dianne Feinstein, D-Calif.
• Potential presidential candidate Mike Huckabee (R-AR)
• Jeffrey Goldberg of The Atlantic and CBS News State Department Correspondent Margaret Brennan.
• ROUNDTABLE: Peggy Noonan of The Wall Street Journal, Mark Halperin of Bloomberg, Maria Cardona of CNN and Republican strategist Kevin Madden, who is also a CNN political contributor.





60 Minutes (CBS)
• The Fox 'News'-ification of CBS News and '60 Minutes': 'The Cleantech Crash'
• CBS' '60 Minutes' admits to faking Tesla car noise
• Coming Up Sunday, March 1 at 7 p.m. ET/PT
• FEMA: Evidence of fraud in Hurricane Sandy reports - FEMA official says he has seen evidence of fraud in engineering reports used to deny thousands of Hurricane Sandy claims
• A shy side of Larry David? - Despite the laughs, the money and fame, Larry David says he still couldn't walk up to a woman in a bar
• Remembering Bob Simon - 60 Minutes remembers and celebrates the life and extraordinary career of friend and colleague Bob Simon





Meet the Press (NBC) Host Chuck Todd
• Microsoft, NBC News Dissolve MSNBC.com Joint Venture 07/15/12 — NBC is buying Microsoft's 50 percent interest in the MSNBC website for an undisclosed amount. MSNBC.com will be rebranded as NBCNews.com, and readers who logged into MSNBC.com late Sunday were automatically redirected to NBCNews.com. Microsoft is preparing to launch its own news service this fall. Although he declined to provide many details about the operation general manager of MSN.com Bob Visse said the news staff will be about the same size as the roughly 100 people who created original content for the MSNBC.com. "There is no question that we are going to have more flexibility to make our own decisions," said Vivian Schiller, NBC News' chief digital officer. "This is really an amicable breakup. We think competition will make us better." Okay then.
All legal notices should be sent by mail to the editor-in-chief NBCNews.com, One Microsoft Way, Redmond, WA 98052
• Rep. Kevin McCarthy (R-CA) House Majority Leader
• Dr. Ben Carson Professor Emeritus of Neurosurgery, Johns Hopkins University & Author, "One Nation"
• Rep. Jan Schakowsky (D-IL)
• Fmr. Sen. Joe Lieberman (I-CT)
• ROUNDTABLE: Chris Cillizza, Political Reporter, The Washington Post; Helene Cooper, Pentagon Correspondent, The New York Times; Hugh Hewitt, Host, "The Hugh Hewitt Show"; Maria Hinojosa, Host, NPR's "Latino USA"





State of the Union (CNN) CNN Correspondent Dana Bash hosts Sunday at 9 am ET and Noon ET.
• Rick Perry, former Republican Texas Governor
• Senator Dianne Feinstein (D-CA)
• Michael Oren, former Israeli Ambassador to the United States and a political opponent of Netanyahu
• ROUNDTABLE: Michele Bachmann, Donna Brazile, and Peter Baker





fauxnews
• Majority Whip, Rep Steve Scalise (R-LA)
• Wisconsin Governor Scott Walker (R)

~ ~ ~ ~ ~ ~
Brick TeeVee - THEY report. YOU throw bricks. ©
We're here because you're there. ©
First brick is on us!
Get your Foam Bricks at ThrowThings.com
HERE
!
FAIR USE: Regarding postings which may contain material published online by various sources: This site may present material the use of which has not always been specifically authorized by the copyright owner. We present such material available in an effort to advance understanding of environmental, political, human rights, economic, democracy, scientific, and social justice issues, etc. We believe this constitutes a "fair use" of any such copyrighted material as provided for in section 107 of the US Copyright Law. In accordance with Title 17 U.S.C. Section 107, the material on this site is presented without charge to those who have expressed a prior interest in receiving the included information for research and educational purposes. See: http://www.law.cornell.edu/uscode/17/107.shtml